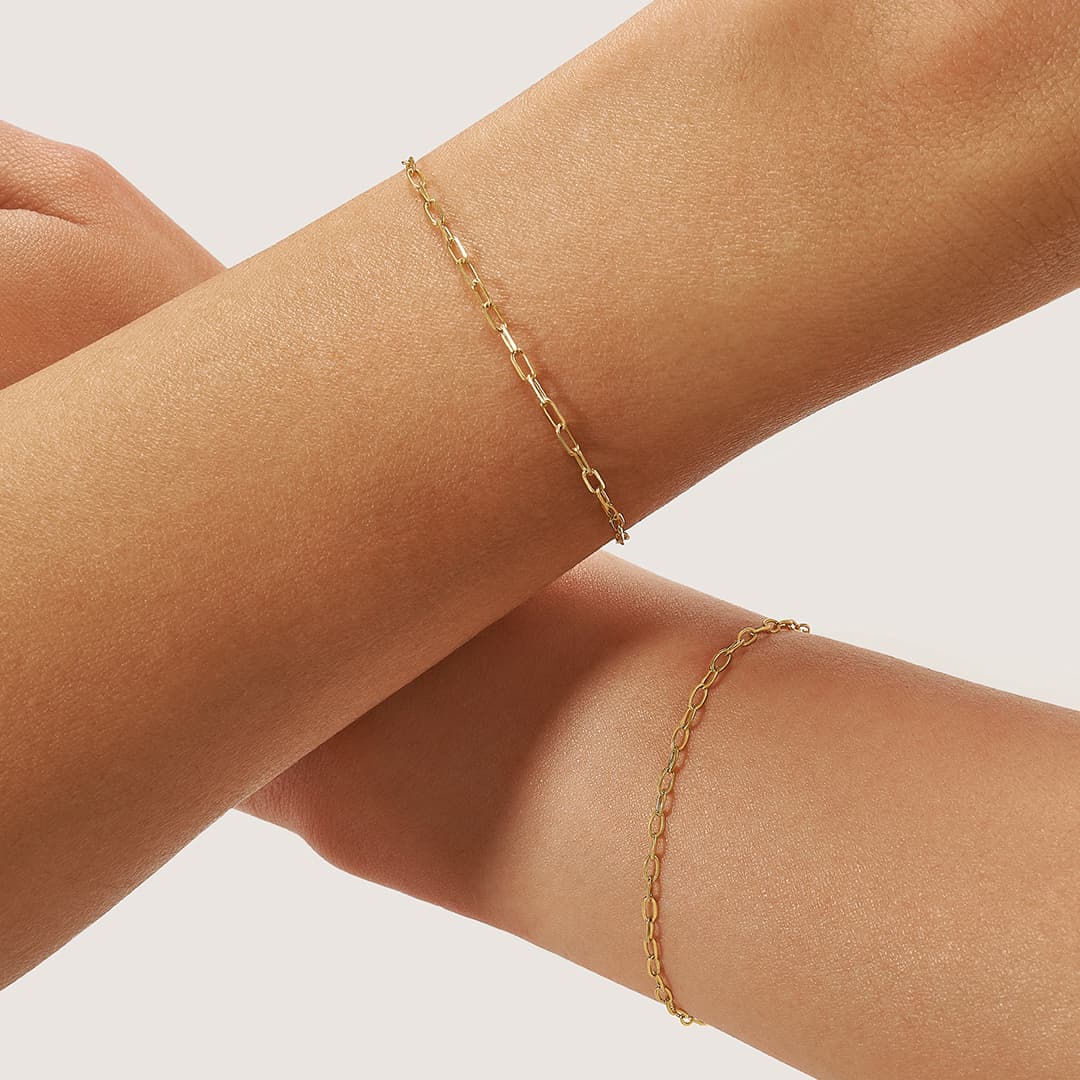 We'll measure your wrist for the perfect fit. Note: For wrist sizes above 7.5 inches, $25 will be added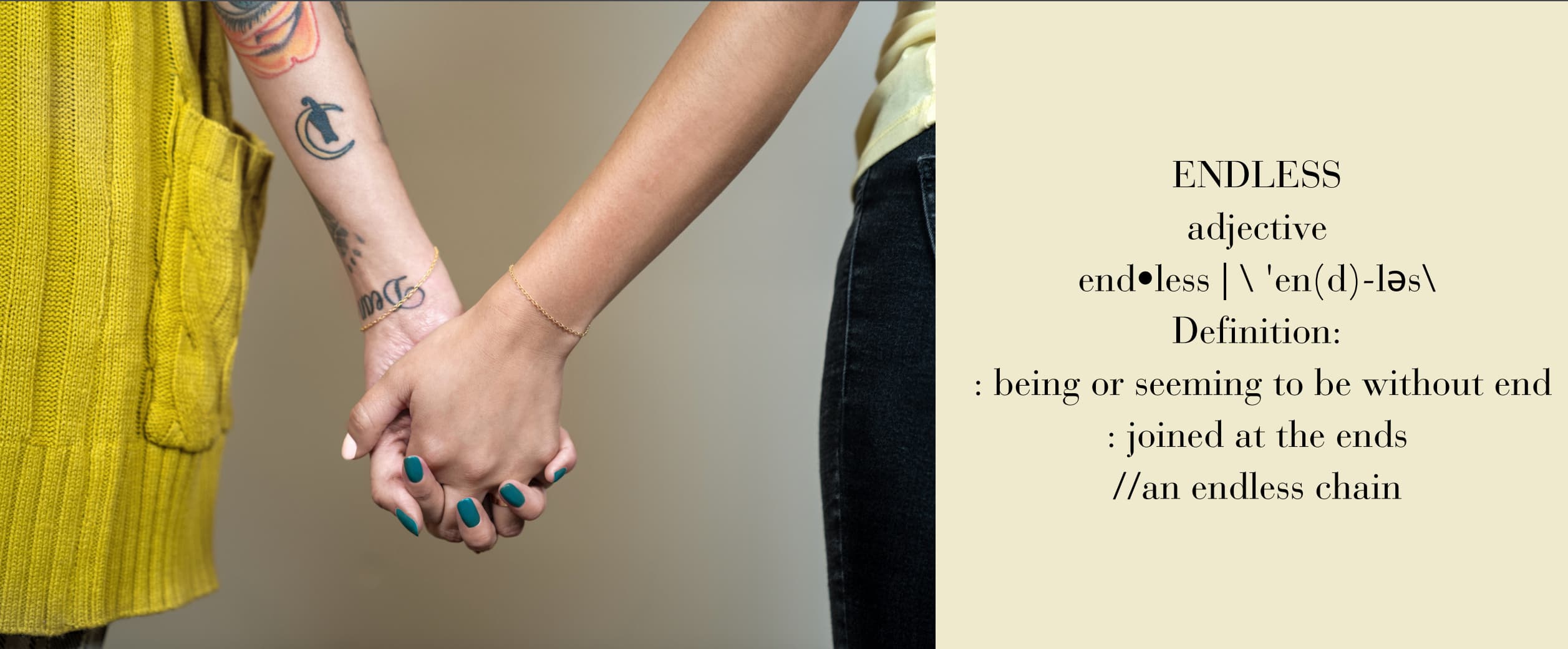 No! Although you'lå see a flash, getting your bracelet welded is a completely painless process.
Yes, anyone under the age of 16 must have a parent or legal guardian present to sign the waiver.
You can travel through security or any metal detector without issue when wearing your MJ Endless bracelet.
Unfortunately, we do not replace lost chains. A new one will need to be purchased.
Absolutely! All you need to do is purchase a gift card and the recipient can come in at their leisure to get their bracelet.
Your bracelet can be removed at any time with a pair of scissors or nail clippers. Should you choose to have it put on again, there is a rewelding fee of $15.
All of our MJ Endless bracelets are 14k yellow gold, so you won't have to worry about it tarnishing when getting wet.