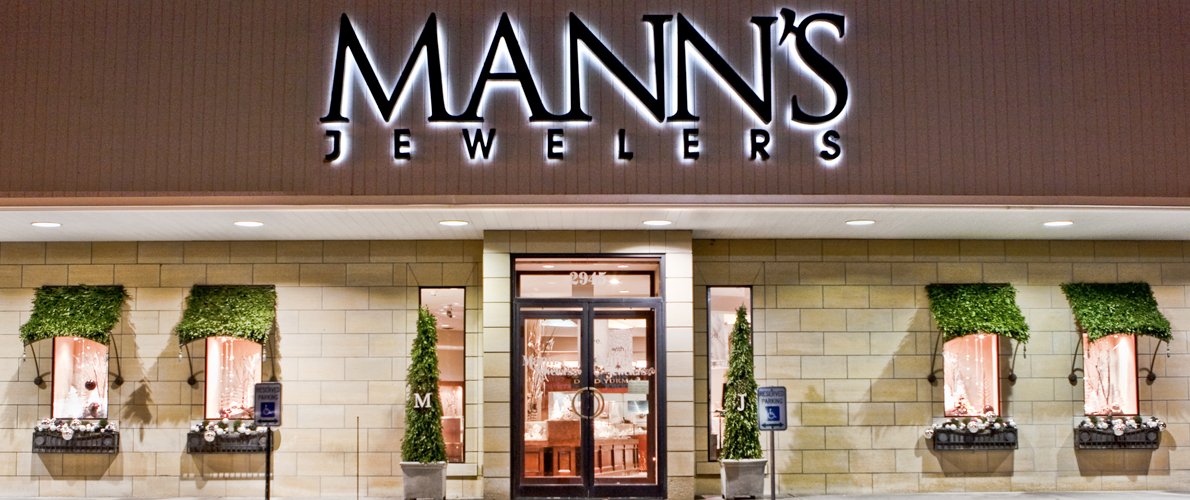 Family owned for nine generations, Mann's Jewelers has grown from humble beginnings into one of the most well-respected jewelry stores in the country,
It all started in 1836 in Russia, where early members of the Mann family were skilled craftsman for Russian royalty.

In 1922, Louis Mann emigrated with his family from Russia to North America, where he opened a jewelry store in Buffalo, NY called Louis Mann & Sons.

Two generations later, the founder of Mann's Jewelers we know today, Irving Mann, returned from World War II a decorated war hero, and followed in his family's footsteps by attending the Canadian Horological Institute, graduating as a master watchmaker. In 1947, he moved to Rochester, NY and a short time later opened Mann's Jewelers with his wife, Gertrude. Side by side every day, they built a bustling downtown business that soon had a loyal customer base. The smiling face of Irving Mann and the Mann's Jewelers taxi cab quickly became recognizable to all of Rochester.
In 1968, urban renewal forced Mann's Jewelers out of their original downtown location at 158 Clinton Avenue South, into the suburb of Brighton/Pittsford where its headquarters remain today, in Rochester's most exclusive shopping district.
 Today Mann's Jewelers is run by the sister/brother duo of Nancy and Robert Mann.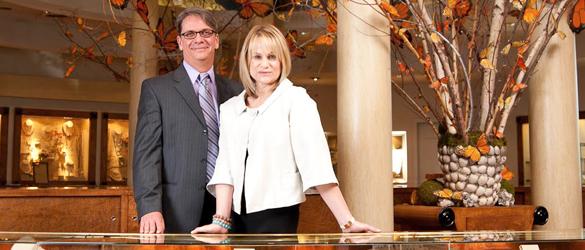 Nancy Mann, CEO, sold her first piece of jewelry at age 7 and never looked back. Her vision, creativity and unique ability to recognize emerging design talent has transformed Mann's Jewelers into an exciting destination for the world's greatest names in branded watches and jewelry. In 2000, Nancy was honored with the Award for Excellence in the Retail Category, bestowed annually by the Women's Jewelry Association to honor a retailer who has demonstrated excellence in their chosen field.
Robert Mann, President, is a graduate of the Gemological Institute of America and personally selects Mann's Jewelers fine diamonds and precious gemstones, utilizing his worldwide resources and relationships to purchase diamonds with the best combination of cut, clarity and value. He also brings his passion for timepieces to the business and has secured Authorized Dealer status with some of the finest Swiss brands in the industry.
The limestone Mann's Jewelers facade houses a legendary reputation that continues to grow.
The Mann's Jewelers goal is to educate and entertain, ultimately helping you select a gift that perfectly expresses the sentiment you are trying to convey. Customers can expect to receive an extraordinary level of service from Mann's Jewelers' GIA trained and certified sales staff, in-house goldsmith shop, Rolex-certified watchmaker and our GIA graduate gemologists. The entire Mann's Jewelers family is focused on making your experience exceed your expectations!