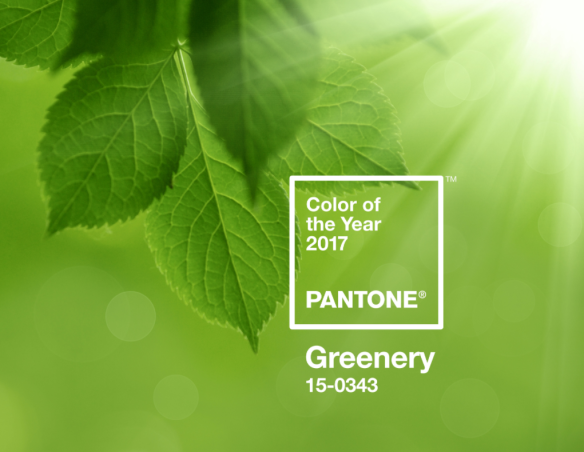 by

Charlotte Mann

19

Jan 2017
Pantone Announces Color of the Year for 2017: Greenery
Globally recognized as the authority on color, Pantone, an X-Rite company, has announced the color of the year for 2017: Greenery. The color has a Pantone number of 15-0343 and is a refreshing, revitalizing symbol of spring and new beginnings.
The color is a yellow-green shade that recalls spring foliage and the great outdoors. It is not as dark as a grassy green and, according to Leatrice Wiseman, Executive Director of the Pantone Color Institute, "Greenery bursts forth in 2017 to provide us with the hope we collectively yearn for amid a complex social and political landscape. Satisfying our growing desire to rejuvenate, revitalize and unite, Greenery symbolizes the reconnection we seek with nature, one another and a larger purpose."
Greenery is now being pulled to the forefront in fashions, and — as we will see as the year moves on — watches and jewelry.